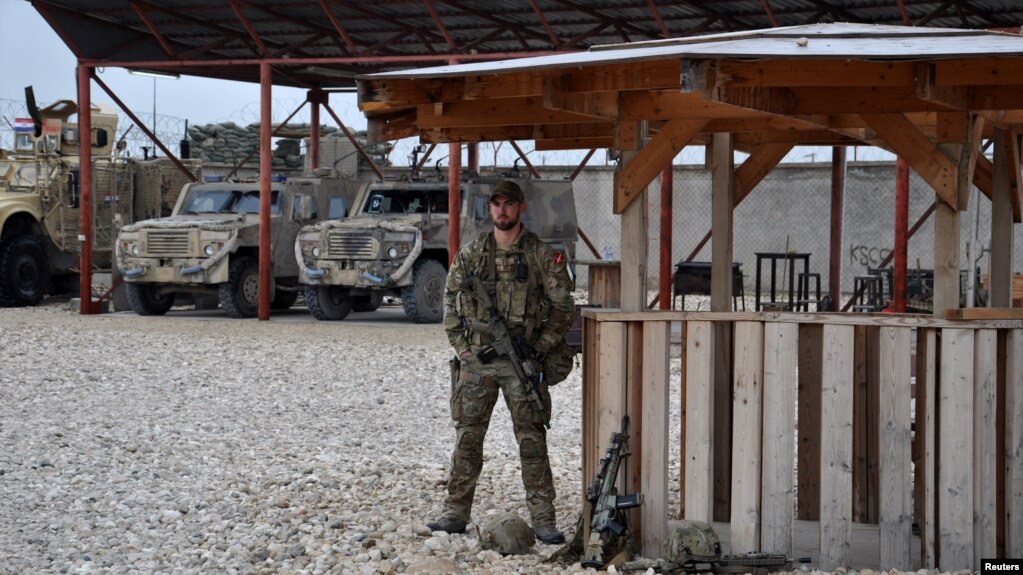 One Afghan solider has been killed and several U.S. service personnel wounded in an unclear incident at the Camp Shaheen base in the northern Afghan city of Mazar-e Sharif.
The U.S. military on June 17 rejected earlier Afghan military reports that four U.S. soldiers had been killed when a rogue Afghan National Army soldier opened fire on his comrades. The U.S. statement did not confirm the nature of the incident or state the exact number of casualties.
The Afghan military statement said that the rogue soldier had also been killed.
Camp Shaheen is the headquarters of the Afghan National Army's 209th Corps.
Based on reporting by Reuters and dpa